Ambassador Cruise Line nomina Louise Tansey come Divisional Sales Manager
Ambassador Cruise Line ha annunciato la nomina di Louise Tansey a Divisional Sales Manager nell'ambito di un rigoroso processo di reclutamento volto alla crescita del team commerciale della compagnia di crociere
Louise, che riporterà al responsabile della distribuzione Nicola Harper, entrerà a far parte dell'azienda il 1° febbraio, con la responsabilità dei clienti chiave di Ambassador Cruise Line.
Louise ha lavorato nel settore dei viaggi per 37 anni, più recentemente come Sales Manager Central Region per The Scenic Group, guidando con consapevolezza la divisione vendite per le crociere fluviali e oceaniche.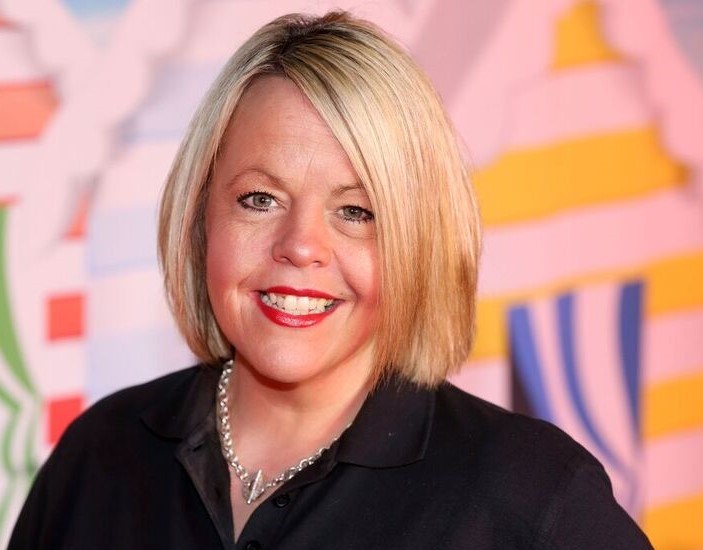 ---
---
18 January 2023
AMBASSADOR CRUISE LINE NAME LOUISE TANSEY AS DIVISIONAL SALES MANAGER
Ambassador Cruise Line has today announced the appointment of Louise Tansey as Divisional Sales Manager following a rigorous recruitment process as the premium-value cruise line continues to grow its Commercial team.
Reporting into Head of Distribution Nicola Harper, Louise will join the business on 1 February, with responsibility for key Ambassador Cruise Line accounts.
Louise has worked in the travel industry for 37 years, most recently as Sales Manager Central Region for The Scenic Group driving awareness and sales for both River and Ocean cruises across the portfolio. . She began her travel career in retail with a local independent agency, progressing from manager to sales manager before moving to Bourne Leisure, where she held business development and national sales positions for more than 14 years. Following her time at Bourne Leisure, Louise was sales manager at Vertical Travel Group, responsible for increasing and developing in-house sales across Amathus Holidays and Instant Breaks' homeworking divisions.
"I'm delighted to confirm the appointment of Louise Tansey as Ambassador Cruise Line's Divisional Sales Manager," says Nicola Harper, Head of Distribution, Ambassador Cruise Line. "Louise is a well-known and respected individual in the travel industry, and brings with her considerable trade sales experience. We're looking forward to welcoming Louise to the team as Ambassador continues to drive day-to-day trading and enhance third party relationships."
On her appointment, Louise Tansey said: "I'm really excited to be joining the Ambassador Trade Team. The business has so many exciting opportunities for agents and trade partners in the pipeline, and I can't wait to share these with them and help them to fulfil their full potential promoting the UK's leading premium value cruise line."
Louise's appointment comes after Ambassador announced in November 2022 that it was separating-out its Groups and Trade department within Distribution into two distinct areas following a review aimed at ensuring it has the right commercial structure in place. This included doubling the head count in the trade team so that it serves the business in the most effective and productive way possible. The exact structure of the team will be agreed once the recruitment process has ended to play to the strengths of talents such as Louise that it is looking to bring into the business.
Since announcing its exciting growth plans in Distribution, Ambassador has received a high level of interest from across the industry in the available positions, which is testament to the no-fly cruise line's ever-increasing brand awareness and appreciation of its premium-value product. Ambassador will be announcing further Distribution team recruitment news in due course.
About Ambassador Cruise Line
Ambassador Cruise Line launched in 2021, offering premium-value no-fly cruises to the UK market. Based in Purfleet, Essex, Ambassador provides authentic adult-only experiences combined with a selection of multi-generational itineraries to multiple destinations including the Nordics, Greenland, Iceland, Canada, the Mediterranean, Caribbean and Africa. The cruise line's first ship, Ambience, entered the fleet in May 2022, operating from her home port of London Tilbury. From the 2023/24 season, guests will sail onboard Ambience as well as Ambassador's second ship, Ambition, which joins the fleet in May 2023 and heralds the launch of sailing from seven regional UK ports: London Tilbury, Newcastle, Dundee, Liverpool, Belfast, Bristol, and Falmouth.
Ambassador's extremely experienced management team is led by Chief Executive Officer, Christian Verhounig, and its principal shareholder is Njord Partners LLP, London. Ambassador is a member of ABTA, the UK's leading travel trade association widely acknowledged as the mark of trust and reassurance associated with travel brands. Consumer funds are protected by means of a financial failure insurance policy managed by TMU Management Limited and underwritten by Accelerant Insurance Europe SA, who are regulated by the Financial Services and Markets Authority (FSMA 3193). The scheme is fully compliant with the Package Travel and Linked Arrangements Regulations 2018. For more information, visit www.ambassadorcruiseline.com